Charities
We support several charities including:
Each year we adopt two local charities and raise funds through dedicated collections and special events such as our Annual Charities' Concert. Our adopted charities for 2018 are: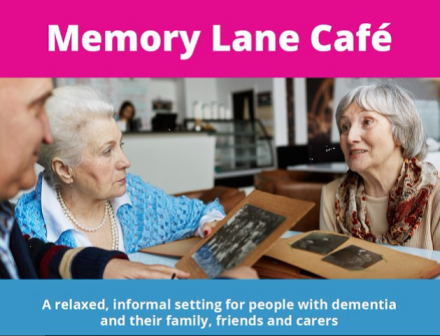 Memory Lane Cafe
The café is open to carers and cared for who are living with dementia. It also welcomes those who have been bereaved by dementia. Based at The Rosary Club on Bramford Road in Ipswich, Memory Lane Cafe is open from 11.00 am to 3.00 pm every Tuesday. There is an entrance charge of £1.00 per person and complimentary tea and coffee is available while the café is open. A light lunch is served at 12.30 pm and activities such as quizzes, visiting entertainers, chair exercises, singing and bingo take place both before and after lunch.

The Chapman Centre
Part of Ipswich Housing Action Group (IHAG), the Centre provides a Day Advice Service offering advice and support to marginalised and vulnerable people over 18 on a wide range of issues, such as welfare benefits, debt, housing, drug and alcohol and health issues. The Centre also offers services to people who are homeless and/or rough sleeping, sofa surfing or at risk of homelessness. Service users also have access to computers, shower facilities, use of phones, collection of post, lunches, clothing and food parcels at the Centre.